Recently, we visited Las Vegas. OK, so it wasn't recently, it was last Christmas.
We had fun there. With a 2 year old who was fascinated with the colors and sounds of the slot machines, it was difficult to stay in casinos. Add the fact that neither of us is into any gambling. So we went to lots of places in and around Las Vegas.
Here are a few photographs from Madame Tussaud's there.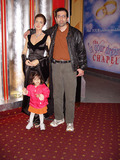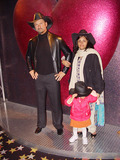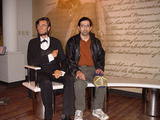 We walked up and down the Strip quite a few times. Here are the photos of the strip.
Red Rock Canyon is where on Christmas Day, Michelle fell of the boardwalk on a short hike and fractured her wrist.
We also visited Hoover Dam, Lake Mead National Recreation Area and Valley of Fire State Park.
It was a great trip and Michelle was very cooperative despite the fact that she got a wrist fracture which we didn't find out about until we returned home.