Visits Per Month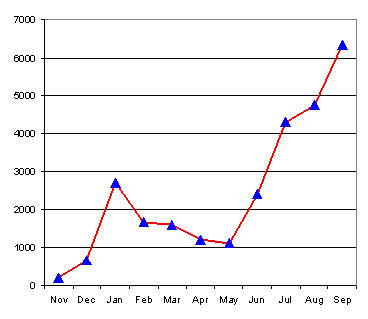 September 2003 is the first month I have gotten more than 5,000 visits. The number of visitors to my weblog has been increasing a lot recently. I switched to Movable Type in mid-May and it was then that the decline of my blog was averted.
In other news, I have had visitors from 85 countries since I started keeping track.
And the most popular entry is the one on arranged marriage.