Happy Birthday, lil sis. May you have many more! سالگرہ مبارک۔
Yes, I know your birthday is on the 8th, but I am posting this at about the exact time you were born and my time zone is 9 hours behind yours.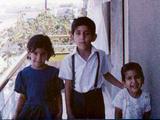 So what are your plans for this special day?